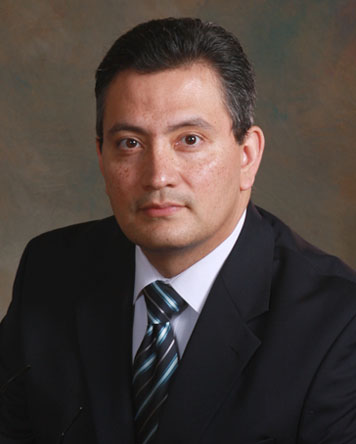 Board Certified in Neurology and Sleep Medicine
University of Houston, B.S., 1997
University of Texas Medical Branch Houston (UTMB), M.D., 2003
Residency, Neurology, UTMB Galveston, 2007
Sleep Medicine Fellowship, Cleveland Clinic Foundation, 2008
Board Certified, Psychology and Neurology, 2008
Board Certified, Sleep Medicine, 2009 Clinical Practice 2008 – Present
Language: English, Spanish
Dr. Santamaria moved back to the Houston area in 2008 to join our private neurology practice. His vision of combining cutting edge sleep medicine with quality neurological care brought comprehensive sleep services to the area.
His pleasant demeanor, sociable nature, and unique insight make him an asset to the local medical community. He is well known for his outgoing personality and his natural ability to connect with patients on a personal level.
Dr. Santamaria is a current member of several medical organizations including American Academy of Neurology (AAN), American Neurological Association (ANA), Academy of Sleep Medicine (ASM), and the Texas Neurological Society (TNS). He currently serves as the medical director for the Tomball Regional Hospital Stroke Program and for the Methodist Willowbrook Hospital Sleep Lab.
When Dr. Santamaria is not caring for patients, he enjoys spending all of his free time with his wife and three children.