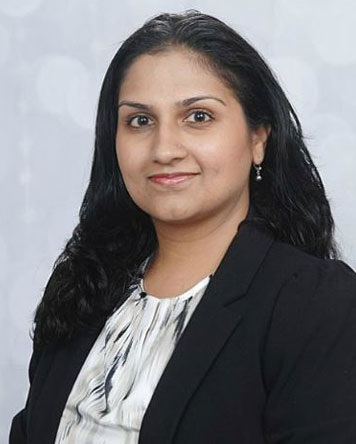 Board Certified in Neurology and Epilepsy
Bachelor of Science, University of Texas at Austin, 2005
Master's in Public Health, University of North Texas, 2005
Doctor of Osteopathy, Lake Erie College of Osteopathic Medicine, 2010
Internal Medicine Internship, UMCB at UTSW, Austin, TX, 2011
Neurology Residency, Dept. of Neurology UTSW Austin, 2014
Clinical Neurophysiology Fellowship, Epilepsy Dept, UT Houston, 2015
Board Certified, Neurology and Epilepsy
Language: English, Hindi, Telugu
Dr. Durgam is a fellowship-trained and board-certified Epilepsy Specialist and General Neurologist. She is well versed in the treatment of new onset epilepsy cases, management of refractory seizure disorders, as well as complex acquired and developmental epilepsy syndromes. In addition, her strong foundation in general neurology makes her an asset to our neurology practice.
Her compassionate and caring attitude helps her relate to her patients instantly. She strives to bring the best medical care to her patients and vigorously advocates for them.
Outside of work, Dr. Durgam likes to spend time with her family and enjoys traveling, cooking, and the outdoors.
Dr. Durgam is currently able to see patients at both our Tomball and North Cypress locations.